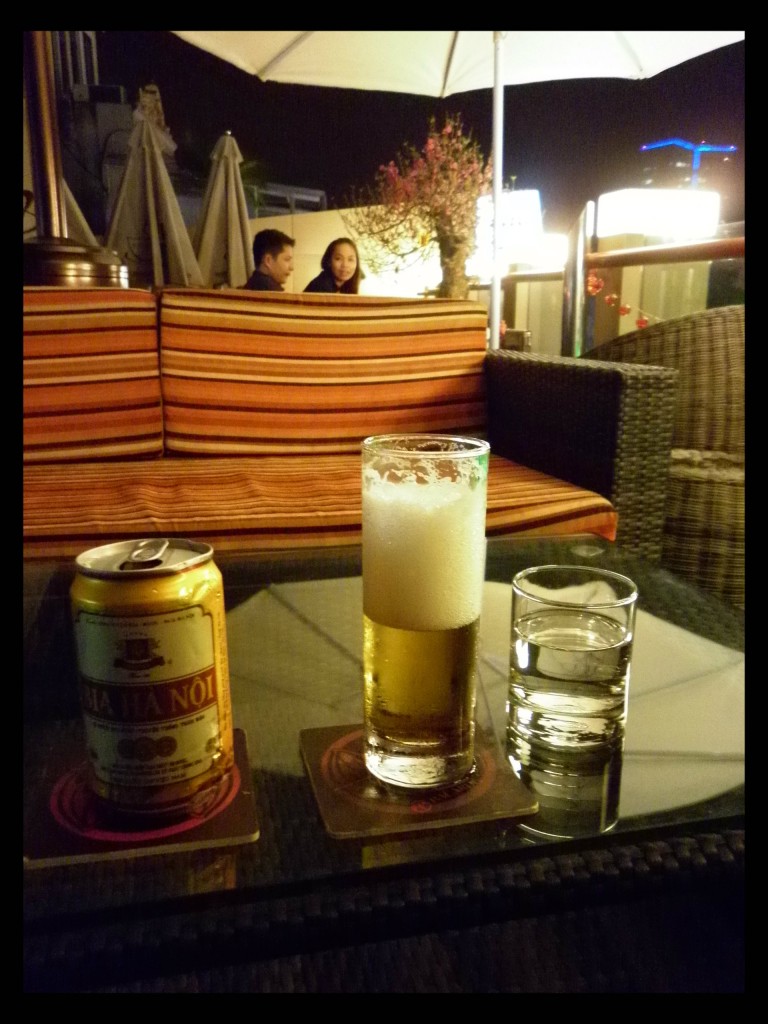 I am sipping a cold beer in a slender glass filled with ice – the Vietnamese way of consuming the local brew.
My father used to drink it this way, asked for ice in whatever alcoholic beverage he drank. A travesty to Western beer drinkers, but the only way to drink it here after a hot, humid day.
The first time I came to Vietnam, I smiled to myself when it was first served to me like this. Another key into unlocking a man whose small, unspoken customs remained faithful to his home country.
I like drinking it this way.
Each time I put the glass to my lips, condensation drips onto my bare thighs and I let it run down the whole of my leg. It feels good, the tickle of cold.
I am alone, the first evening I have had to myself since I arrived in Hanoi over a week ago. As a solo traveler who left nervous, I am lucky to be staying with someone who I met as a stranger, who welcomed me into her home, who is now my friend.
But tonight, it feels good to be with myself.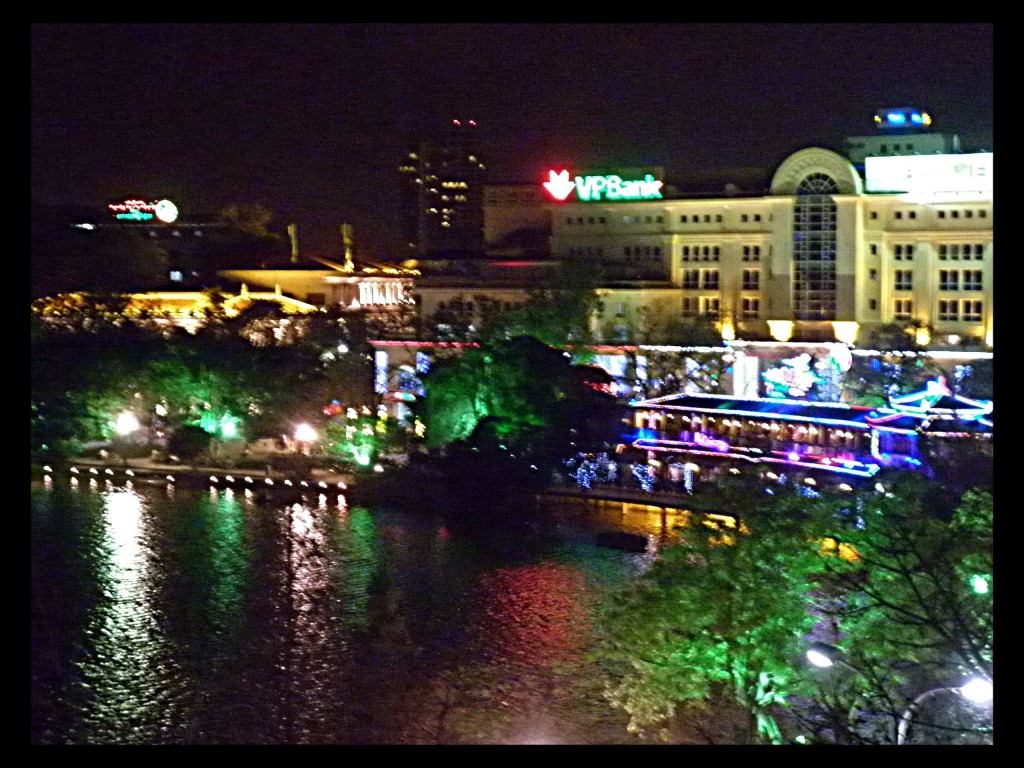 I'm sitting on the rooftop terrace of a bar in a touristy part of Old Quarter. This place is posh by any country's standards. With a panoramic view of Hoan Kiem Lake and the glittering buildings around it. Wicker furniture, a soft glow of fairy lights, glass railings revealing the torrential crowds below. The menus are iPads that I have trouble figuring out how to use.
The night is mild and I know enough to be thankful for the occasional goose bump I get while drinking a cold beverage. I won't feel this anywhere south of here.
There are only four other patrons here tonight. Two sets of couples, well-dressed Vietnamese people drinking cocktails and munching on French fries and western-style snacks. Despite the low turnout, there are at least seven staff members on duty. All beautiful, all young, all more attentive than I am used to. Each one approaching me mildly, first in the native tongue, and then in broken but easily understood English, offering me their services for my absent needs.
I am drinking my second Bia Ha Noi, each one costing me 25,000 dong, the equivalent of $1.10. I have decided"go crazy" and order food off the menu. Soup made from the diverse array of mushrooms that grow all over this country.
My total bill will be 105,000 dong, or around $5.00. The most I've spent by far for a meal thus far.
Spots of luxury can come easily here, even for budget backpackers like me.
And I deserve it.
It took me over an hour to traverse the two kilometers to the waterfront from Pho Cua Bac where I've been staying with June, my couch surfing host turned dear friend.
With Tet, or Vietnamese New Year, just around the corner, the streets of Old Quarter are examples of why the word "insanity" was thought up.
There was an estimated 6.5 million people living in Hanoi in 2009 with 2.6 million living in the 70 square miles of the city's urban area. With the persistence of rural flight, I imagine that these numbers have climbed significantly over the past four years.
And a grand majority of them seem to be shopping on the same street I walked down to get here tonight.
I don't quite have the words to explain exactly what life is like here before the New Year. Metaphorically, it's like all of San Francisco decided to do their shopping in Union Square just three days before Christmas. And instead of walking the several meters in between each store front, they rode a motorbike.
Insanity.
In a couple of days, the many people whose families have migrated to the city over the past couple of decades will return to their countryside roots and the Hanoian streets will empty out.
A weird thought to me right now.
I won't be here to see much it.
I'll be heading back to June's family's house just outside of the city to celebrate the coming year of the Snake with much food, homemade rice wine, and quiet Vietnamese family life.
In this moment, I feel blissed and blessed indeed.