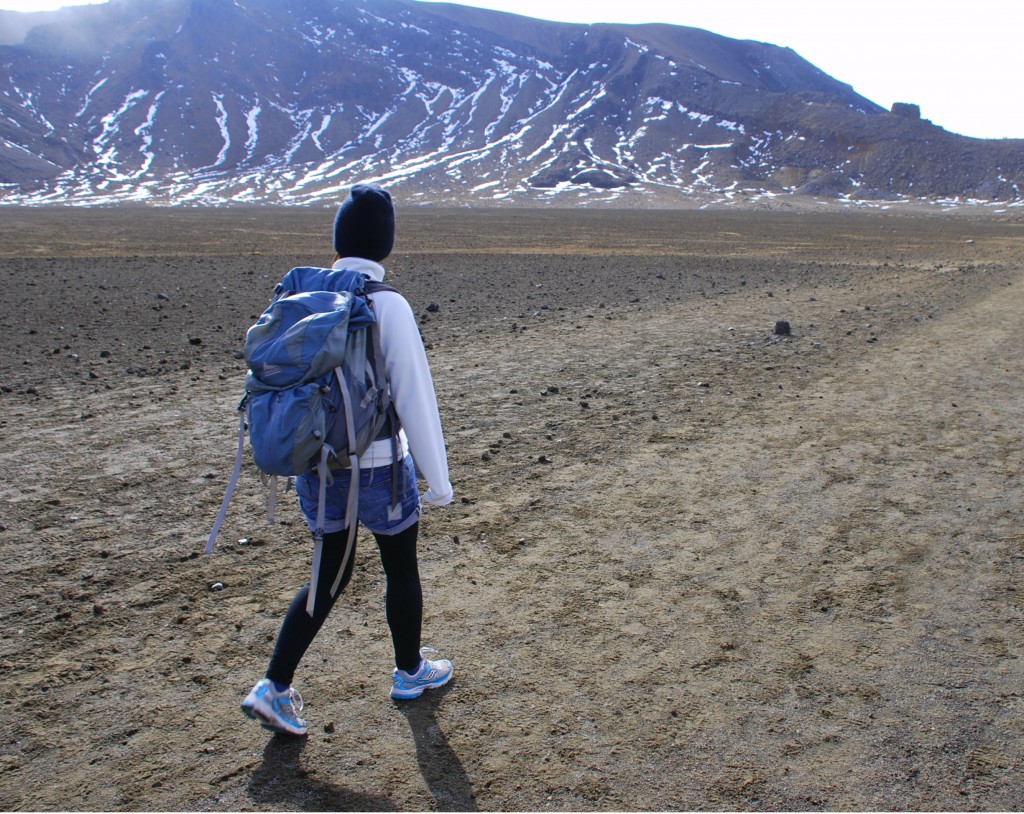 A love letter to "Greg", my 50 litre Gregory Jade backpack, who has been my most faithful travel companion over the years.
Dear Greg,
You've taken a hammering over the years. Seen too many dirty floors and dusty trails. Been thrown into many under carriages of hot buses and trains, buried underneath things far larger and less delicate than you. Strapped to the back of motorcycles. Subject to all the elements in lots of different climates. Neglected in the closet at times for far, far too long.
Sometimes I give you grief because you are too small, too dirty, too heavy.
I am sorry for the shit I do to you.
But you know what they say: you treat your greatest loves in life the worst, and I do love you.
It is you who has taken me to places nothing or no one else has. It is you who was strapped to my back when I left the idea of "home" three years ago. We began our journey with good friends, met new ones on the way. We let old relationships go and we fell in love again in the most unexpected places. We found new homes together, even if we didn't stay for long.
When I thought I had lost you somewhere in between the space of Thailand and New Zealand, I mourned for you. I cried. I cursed. I made enemies with the people who lost you.
When you were found, I cried again. But this time, with tears of unadulterated joy.
I'm not sure what I would do without you.
I had a long talk about you with a friend once. A philosophical one. She told me that you are a symbol of who I am. That you have the power to represent the best and the worst in me. A metaphor for my freedom. Also, a sign of my volatility.
I think she was being a little cheesy. But I suppose she is right.
With you I have traveled, sure. But I've also escaped. Have let myself live in the fringes of worlds I should have been wholly a part of.
If I can fit everything I own into your sack and pockets, I feel safe, ready to pack you up and leave in a moment's notice. You make my life simpler indeed, but you also keep me from ever settling in.
When we get back home, things have got to change with us. I just wanted to warn you.
I can't rely on you anymore. I can't turn to you whenever I feel like life isn't going well enough, that I can't be bothered working out how to stay somewhere and find satisfaction in that.
But don't worry. This isn't a breakup letter. God, no.
I will never leave you neglected for long. But when I am with you, I just want to make sure our relationship is healthy. That we only reunite under happy curiosity rather than elusion. I hope you understand.
I am sure we will meet many good people on this journey we are on now. See many good places, have many good times. Maybe even experience things that could change the way we see things forever.
So I am making this pledge to you. I promise, for the next couple of months, I will be open to whatever comes our way. That I will embrace you wholly, whatever good or bad things you represent in me. Because this is our time.
But when we get home, let us learn how to be. No thoughts on what might happen, what better places we could be, what other things we could be doing instead.  Simpy be.
Thanks for the great times.
Forever,
MaiLynn